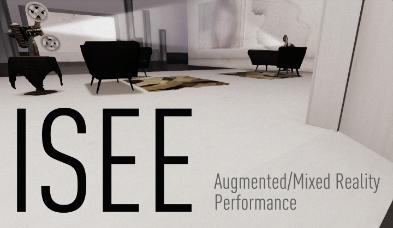 Misprint Thursday is an artist working primarily in the digital realm. She has recently been awarded a virtual land grant through the Linden Endowment for the Arts. She is seeking performance artists to collaborate with on interactive, mixed reality and augmented reality works.
Do you want to incorporate texting, emailing or phone calls in your performance?
Do you want to interact with your audience making them participants through mediated devices?
Do you want to augment your performance with projected real time graphic interactivity?
If you answer yes to any of the following Misprint Thursday would like to hear from you! (Application form is in the column on the right ------>)
To be eligible to apply please meet the following criteria:
You perform or screen something somewhere real in front of real people
You want to include projected interactive media in your performance
You have a sincere interest in collaboration toward computer mediated augmented performance
The final goal of the project is to focus on the scripted virtual world as a tool and creative platform to project outward on to your performance. The direction of emphasis is on the real life performance versus the virtual performance.
The performance collaboration development would begin in May and the performance must be complete by mid August.
The performer is required to provide the onsite tools of projector, internet access and suitable computer. Technical assistance can be offered depending on the location of the performance.
This is an experiment.
You are invited to join.
Please apply.